Motorhome & Campervan Insurance
Motorhome & Campervan Insurance Brokers
Looking for competitive motorhome and campervan insurance? Are you a first-time motorhome owner in need of advice on insurance? Not satisfied with your current policy and want to compare it against some of the biggest names in insurance for motorhomes and campervans?
With over 50 years of experience in niche areas of insurance under our belt, David J Miller Insurance Brokers have the privileged position to offer motorhome and campervan cover from our panel of some of the UK's leading motorhome insurers.
We can also provide bespoke motorhome cover tailored to your vehicle's specific requirements. Additionally, motorhomes can be insured with unlimited windscreen cover and motorhome replacement cover within 12 months of ownership from new.
Owning a motorhome offers an undeniable sense of freedom, creating the rare opportunity to explore the open road from the comfort of your mobile second home. Allow us to take the hassle of motorhome insurance away. Alongside access to fantastic rates and comprehensive motorhome insurance deals, we provide a first-class customer experience with our expert team of insurance enthusiasts.
Be confident that your home-from-home is competitively and comprehensively insured with David J Miller Insurance Brokers. Call us on 01254 231 332 today!
Benefits at first glance
Motorhome insurance benefits can include, but are not limited to; unlimited windscreen cover, awnings, gas cylinders and generators cover, personal belongings cover, European use, new motorhome and campervan replacement cover in the event of a total loss within 12 months of ownership from new and loss of key cover.
Bespoke premium discounts
As a renowned motorhome insurance broker, we have access to bespoke premium discounts for:

Reduced mileage

Owners club membership

Vehicle ownership period

Restricted drivers
What type of motorhome do I have?
Need help to identify your motorhome type?
To put it simply, a motorhome is a type of vehicle that provides both transport and living accommodation. These vehicles come in all shapes and sizes ranging from the larger (and often luxury) vehicles, such as American recreation vehicles (RVs) and A-class models, to those on the smaller side, like micro motorhomes and campers.
Ensure you are getting the right insurance for your home on wheels. Click here to discover a range of motorhomes and campervans that we can provide cover for.
Travelling abroad in your motorhome
When travelling abroad in a motorhome, it is essential to cover all bases of your trip and more importantly yourself. Even on a motorhome holiday, we are faced with unexpected circumstances such as accidents, medical emergencies, theft or loss of personal possessions and cancellation or the cutting short of your holiday, to name a few.
Top tip: it is crucial to check whether your motorhome and campervan insurance covers travelling abroad and outside of Europe. Also, while some motorhome owners choose to 'take a risk' and avoid purchasing travel insurance for their trips, unforeseen incidents can result in significant losses.
Read our guide to make sure you have everything you need for your motorhome holiday.
Are you looking for competitive travel insurance? Click here to find out how we can help you get the best quote available.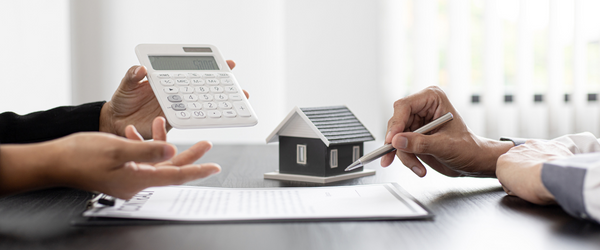 Need competitive home and contents insurance? We can help!